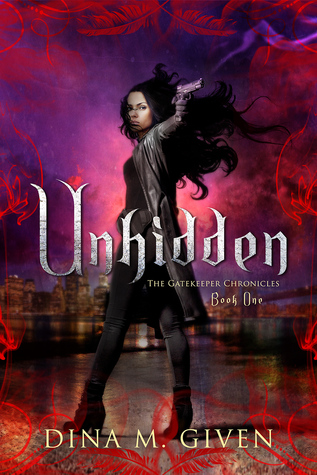 It's not always easy to differentiate between the good guys and the bad guys, especially when your heroine is a trained killer and she may be falling in love with her evil hunter…
Emma Hayes, a former military Special Forces Operative turned mercenary-for-hire, finds her tightly controlled world turned upside down when she is attacked by horrible monsters.
Emma must use every skill in her arsenal to stay alive as she tries to solve the mystery of why she has been targeted. Her list of enemies keeps growing – from Zane Shayde, an evil Mage, to a secret branch of the US government – and she doesn't know if there is anyone left she can trust.
To complicate matters further, Emma is inexplicably drawn to Zane in a way she doesn't quite understand, even knowing her life is forfeit if captured. Who is he and why does he have this affect on her? How can she fight a being that calls to her, body and soul?
Emma is left haunted by questions, doubts and fears as to why she has been targeted, when they will come for her next, and how she will possibly be able to survive against an enemy she doesn't understand.
Sent by net galley and the publisher for an honest review
This book is a nonstop adventure with page turning danger and mystery. There is a lot of mystery behind who Emma is, what her purpose is and why she was "hidden." Her character is very strong, a worrior through and through. She's a protector, looking out for her closet friends which aren't many because she doesn't trust easily. she is constantly fighting the darkness she feels inside her and tries to protect the world from forces unkown to her until her world turns upside down. she's been told one thing for most of her life to find that everything was a lie.
Characters are introduced to Emma. Alex who has sworn to protect her though he would rather kill her for things she cant remember doing. Zane who has been sent out to take her or kill her, whatever he has to do, though her battles his insane mind in doing so. beneath the insanity, something else lives. it's so sad and tragic. There are people from her past those she knows who try to protect her and those she doesn't know who all want something from her. Then there is the mysterious Nathan who offers his help but to what gain? Who is he and what does he want in return?. I'm really intrigued with his character.
Given's introduces a world full of all monsters and creatures of the imagination. you don't know what is going to be thrown at Emma next and you don't know which direction she's going to turn or be turned towards. The chapters end in such a way that you couldn't stop there you had to start the next chapter to see what happens next. it was overall thrilling
5/5