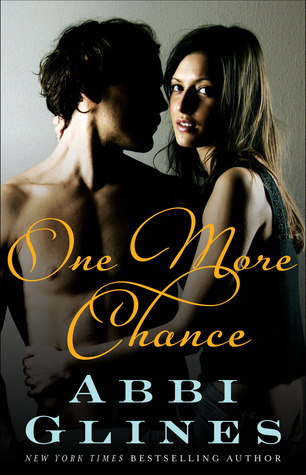 Grant Carter did everything in his power to convince Harlow Manning that he was a good guy. More than a smooth-talker and someone she could trust. He had to overcome his reputation as a playboy, and his history with Harlow's half-sister, Nan, a woman with a reputation of her own.
Harlow had taken the chance, falling hard and fast for the guy who thrilled her with his all-consuming desire. After a lifetime of avoiding bad boys like Grant, she had opened herself to the possibilities of love…
But a life-changing secret has torn them apart, and now Grant and Harlow must decide if they have enough fight to make it work – or if the pain of betrayal has permanently destroyed their future.  
---
I really enjoyed the second part of Grant and Harlow's story.
Grant made some mistakes in Take a Chance. He knows that. And he'll do whatever it takes to fix those mistakes. A life without Harlow isn't one he wants to be in. He's been miserable with out her. And he'll do anything to get her back. He just has to find a way to prove it to her.
Harlow misses Grant too. His voice, his face, his touch, everything about him. Taking him back is a lot more complicated now. With this secret she has, she can't risk being with him. Or is he the only person she could take that chance with? Grant has always made her better, made her stronger. Being back with him may be exactly what Harlow needs.
Grant's growth as a character was phenomenal. He was really able to man up and do what was right throughout the story, which was supporting Harlow. Now to Harolw. Harlow has so much strength, hope and determination. With everything going on in her life, she was one tough girl. She didn't take the easy road. She did what she thought was right. Harlow and Grant were a team. They drew strength from each other. It was a beautiful thing to see.
When it comes to side characters, Harlow's brother Mase is one of my favorites. I would really love a Mase book. As long as it's not with Nan. Abbi- I love you, I've read every single book of yours, but I draw the line at a Nan book. Even though she was better in this book than all the rest, I have absolutely no desire to read an entire book about her.
The conclusion to Grant and Harlow's story was a roller coaster of emotions. I cried more than once (those dang letters), but I also smiled a lot. It was a beautiful story about second chances, doing whats best for you and your family, love, forgiveness and standing strong. It was full of raw emotion and left me with a smile on my face. For those of you (like me) who didn't love Take a Chance, I would recommend you give this one a go and let Grant redeem himself for you as well!
He thought I was the hero of our story. How wrong he was. He had been the hero all along.