I thought that I would include a new monthly segment of my Anticipated releases for the month .
A Promise Kept Anissa Garcia (June 6th)
Closing her heart a long time ago, Grace Clark made a promise she's vowed to keep. Having Hollywood heartthrob Evan Matthews move in next door with his alluring good looks, charisma, wit and sexy smile is a temptation that runs the risk of compromising the importance of that promise. Even is drawn to his new neighbour. Grace is the exact opposite of the women he normally encounters. Enticing, down to earth and confident, she captivates him. She has no problems facing off with Evan and he soon realises Grace is much more than just a challenge. He wants to prove himself to her. Grace can see the man beyond the actor and with more than just her pride at stake she needs to hold tight to her promise before Evan breaks through all her walls exposing her heart.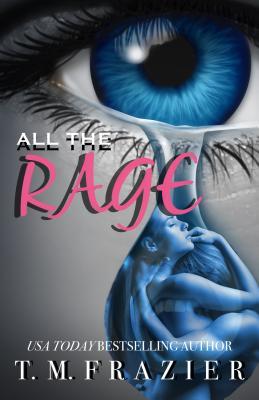 All the Rage (June 7th)
They call me Rage. My real name is like a shadow, always close behind, but never quite able to catch up. I fly under the radar because no one ever suspects I'm capable of the kind of brutal violence I commit each and every day. You see I'm a girl. I'm nineteen. And I'm a killer. This life is all I know. It's all I want to know. It keeps the s**t buried that I need kept buried. It allows me to live without thinking too much. Without dwelling on the past. Until him. It all changes when an ordinary boy  becomes my next target. And my first love. I have to choose. The only life I've ever known has to die, or he does. Either way, I'll e the one pulling the trigger…
 With Malice (June 7th)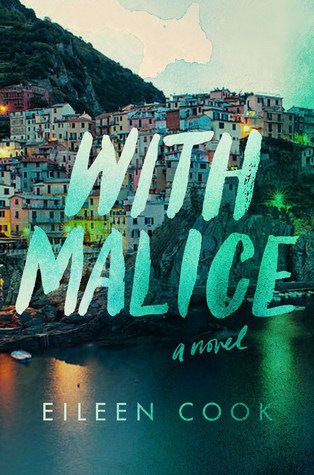 Eighteen year old Jill Charron wakes up in a hospital room, leg in a cast, stiches in her face and a big blank canvas where the last 6 weeks should be. She comes to discover she was involved in a fatal accident on a school trip in Italy three days previous but was jetted home by her affluent father in order to receive quality care. Care that includes a lawyer and a press team. Because maybe the accident…wasn't an accident. Wondering not just what happened but what she did, Jill tries to piece together the events of the past six weeks before she loses her thin hold on her once perfect life.
You Know me well (June 7th)
Mark and Kate have sat next to each other for an entire year, but have never spoken. For whatever reason their paths outside of class have never crossed. This is until Kate spots Mark miles away from home out in the city for a wild unexpected night. Kate is lost having just run away from a chance to finally meet the girl she has been in love with from afar. Mark meanwhile is in love with his best friend who may or may not feel the same way. When Kate and Mark meet up little do they know how important they will become to each other and how in a very short time they will know each other better than any of the people who are supposed to know them more.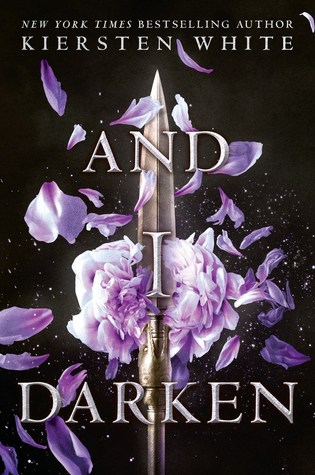 And I Darken (June 28th)
No One Expects A Princess To  Be Brutual. And Lada Dragwlya likes it that way. Ever since she and her gentle younger brother, Radu were wrenched from their homeland of Wallachia and abandoned by their father to be raised in the Ottoman courts, Lada has known that being ruthless is the key to surrival. She and Radu are doomed to act as pawns in a vicious game an unseen sword hovering over their every move. For the lineage that makes them special also makes them targets. Lada despised the Ottomans and brides her time planning her vengeance for the day when she can return to Wallachia and claim her birth right. Radu longs only for a place where h feels safe an when the meet Mehmed the defiant and lonely so of the sultan who's expected to rule a notion. Radu feels that he's made a true fiend and Lada wonder if she's finally found someone worthy of her passion. But Mehmed is heir to the very empire that Lada has sworn to fight against and that Radu and Mehmed form a toxic triangle that strains the bonds of love and loyalty to the breaking point.
Up In Flames (June 28th)
The blockbuster #1 New York Times bestselling Rosemary Beach series ends with a bang when the troubled character readers love to hate gets her very own happily ever after in this eagerly anticipated and overwhelmingly requested story. Known for causing problems for everyone in Rosemary Beach, Nan has been growing up lately, and she's finally taking center stage—and finding love with the man she least expected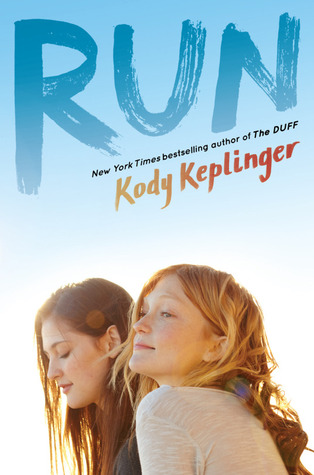 Run Kody Keplinger
Bo Dickinson is a girl with a wild reputation, a deadbeat dad and a mama who's not exactly sober most of the time. Everyone in town knows the Dickinson's are a bad lot but Bo doesn't care what anyone thinks. Agnes Atwood has never gone on a date never even stayed out past ten and never broken any of her parents overbearing rules. Rules that are meant to protect their legally blind daughter protect her from what Agnes isn't quite sure. Despite everything Bo and Agnes become best friends. And it's the sort of friendship that runs truer and deeper than anything else. So when Bo shows up in the middle of the night with police sirens wailing in the distance desperate to get out of town. Agnes doesn't hesistate to take off with her but running away and not getting caught will require stealing a car, tracking down Bo's dad, staying ahead of the authorites and worst of all confronting some ugly secrets.