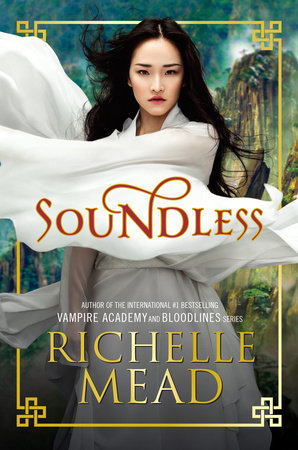 In a village without sound…
For as long as Fei can remember, no one in her village has been able to hear. Rocky terrain and frequent avalanches make it impossible to leave the village, so Fei and her people are at the mercy of a zipline that carries food up the treacherous cliffs from Beiguo, a mysterious faraway kingdom.
When villagers begin to lose their sight, deliveries from the zipline shrink. Many go hungry. Fei and all the people she loves are plunged into crisis, with nothing to look forward to but darkness and starvation.
One girl hears a call to action…
Until one night, Fei is awoken by a searing noise. Sound becomes her weapon.
She sets out to uncover what's happened to her and to fight the dangers threatening her village. A handsome miner with a revolutionary spirit accompanies Fei on her quest, bringing with him new risks and the possibility of romance. They embark on a majestic journey from the peak of their jagged mountain village to the valley of Beiguo, where a startling truth will change their lives forever…
And unlocks a power that will save her people
---
It's not as good as Meads other work but I think that's to be expected. Mead does well to set up Fei's world especially given the book is barely 300 pages long. Members of Fei's village have lost their hearing and society is strictly run in order to ensure their survival.
When Fei mysteriously regains her hearing she sets out on an adventure to save her village from startvation and ruin. Some parts are hard to believe- mythology aside. For example some of the physical threats that Fei accomplishes are simply impossible (Without training and the right equipment).
This didn't take too much away from my overall enjoyment of the novel.
4/5