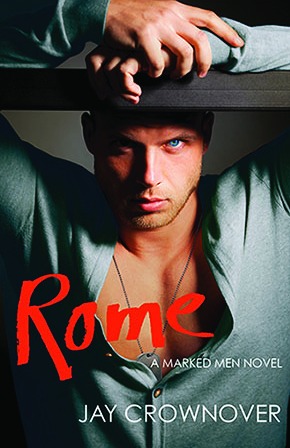 Sometimes the wrong choice can be just right… Fun and fearless, Cora Lewis knows how to keep her tattooed 'bad boy' friends at the Marked in line. But beneath all that flash and sass is a broken heart. Cora won't let herself get burned again. She's waiting to fall in love with the perfect man a baggage free drama free guy ready for commitment. Then she meets Rome Archer. Rome Archer is as far from perfect as a man can be. He's stubborn rigid and bossy. And he's returned from his final tour of duty more than a little broken. Rome's used to filling many roles: big brother, doting son, super soldier but none of those fit anymore. Now he's just a man trying to figure out what to do with the rest of his life while keeping the dark demons of war and los at bay. He would have been glad to suffer through it alone until Cora comes sweeping into his life and becomes a blinding flash o colour in  a sea of grey. Perfect may not be in the cards but perfectly imperfect could last forever.
---
This is the third book in the Marked Men series ( the first being Rule and Jet) and it is the story of Cora and Rome. Cora is the shop manager and piercer of The Marked and I've liked her since we first met her in Rule. She is feisty and gobby but she cares a lot for the boys. Rome I liked when we first met him in Rule and your heart just breaks for him in this book. He is back from his final tour of duty and it has broken him. He doesn't know where he fits in the world anymore and his struggle shaking his demons off from his past.
Cora and Rome are so different from each other but they do fit together. They are awesome. It isn't easy but it is full of compassion friendship and love. This story is just as sexy as Rule and Jet. It is sweet and heart-breaking. It was wonderful that with help Rome tries to get his life back together and it was beautiful seeing Cora learn the lesson that a guy doesn't have to be perfect for the love you create together to be perfect. We get to spend a lot of time with the rest of the family in this book too which is fantastic because I love these guys plus we meet some new characters.
Jay crownover makes a story that is beliveable and takes you on a journey full of ups and downs and roundabouts which brings you to a final stop of happy ever after for Rome and Cora while nicely setting up for the next book in the series which is Nash. I loved this book. I love this series and I cant wait to read more of these amazing men and the woman who love them
4/5