Hey guys today I am  here with the top 10 books that I want to read this year
Nicholas Arthur Frederick Edward Pembrook, Crowned Prince of Wessco, aka His Royal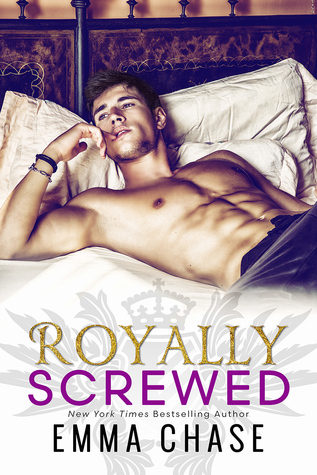 Hotness, is wickedly charming, devastatingly handsome, and unabashedly arrogant; hard not to be when people are constantly bowing down to you.
Then, one snowy night in Manhattan, the prince meets a dark haired beauty who doesn't bow down. Instead, she throws a pie in his face.
Nicholas wants to find out if she tastes as good as her pie, and this heir apparent is used to getting what he wants.
Dating a prince isn't what waitress Olivia Hammond ever imagined it would be.
There's a disapproving queen, a wildly inappropriate spare heir, relentless paparazzi, and brutal public scrutiny. While they've traded in horse drawn carriages for Rolls Royces, and haven't chopped anyone's head off lately, the royals are far from accepting of this commoner.
But to Olivia, Nicholas is worth it.
Nicholas grew up with the whole world watching, and now Marriage Watch is in full force. In the end, Nicholas has to decide who he is and, more importantly, who he wants to be: a King… or the man who gets to love Olivia forever
Erika
I was told that dreams were our heart's desires. My nightmares, however, became my obsession.
His name is Michael Crist.
My boyfriend's older brother is like that scary movie that you peek through your hand to watch. He is handsome, strong, and completely terrifying. The star of his college's basketball team and now gone pro, he's more concerned with the dirt on his shoe than me.
But I noticed him.
I saw him. I heard him. The things that he did, and the deeds that he hid…For years, I bit my nails, unable to look away.
Now, I've graduated high school and moved on to college, but I haven't stopped watching Michael. He's bad, and the dirt I've seen isn't content to stay in my head anymore.
Because he's finally noticed me.
Michael
Her name is Erika Fane, but everyone calls her Rika.
My brother's girlfriend grew up hanging around my house and is always at our dinner table. She looks down when I enter a room and stills when I am close. I can always feel the fear rolling off of her, and while I haven't had her body, I know that I have her mind. That's all I really want anyway.
Until my brother leaves for the military, and I find Rika alone at college.
In my city.
Unprotected.
The opportunity is too good to be true as well as the timing. Because you see, three years ago she put a few of my high school friends in prison, and now they're out.
We've waited. We've been patient. And now every last one of her nightmares will come true.
Emilia
They say love and hate are the same feelings experienced under different circumstances,
and it's true.The man who comes to me in my dreams also haunts me in my nightmares. He is a brilliant lawyer. A skilled criminal. A beautiful liar. A bully and a savior, a monster and a lover.
Ten years ago, he made me run away from the small town where we lived. Now, he came for me in New York, and he isn't leaving until he takes me with him.
Vicious
She is a starving artist. Pretty and evasive like cherry blossom. Ten years ago, she barged into my life unannounced and turned everything upside down. She paid the price.
Emilia LeBlanc is completely off-limits, my best friend's ex-girlfriend. The woman who knows my darkest secret, and the daughter of the cheap Help we hired to take care of our estate. That should deter me from chasing her, but it doesn't. So she hates me. Big fucking deal. She better get used to me
From strip clubs and truck stops to southern coast mansions and prep schools, one girl tries to stay true to herself.
These Royals will ruin you…
Ella Harper is a survivor—a pragmatic optimist. She's spent her whole life moving from town to town with her flighty mother, struggling to make ends meet and believing that someday she'll climb out of the gutter. After her mother's death, Ella is truly alone.
Until Callum Royal appears, plucking Ella out of poverty and tossing her into his posh mansion among his five sons who all hate her. Each Royal boy is more magnetic than the last, but none as captivating as Reed Royal, the boy who is determined to send her back to the slums she came from.
Reed doesn't want her. He says she doesn't belong with the Royals.
He might be right.
Wealth. Excess. Deception. It's like nothing Ella has ever experienced, and if she's going to survive her time in the Royal palace, she'll need to learn to issue her own Royal decrees.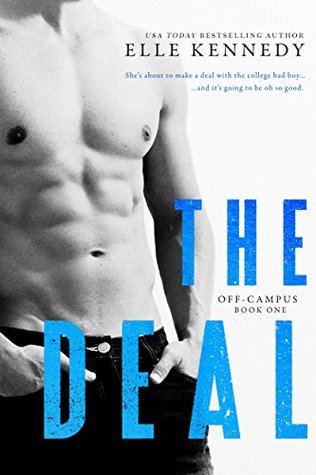 She's about to make a deal with the college bad boy…
Hannah Wells has finally found someone who turns her on. But while she might be confident in every other area of her life, she's carting around a full set of baggage when it comes to sex and seduction. If she wants to get her crush's attention, she'll have to step out of her comfort zone and make him take notice… even if it means tutoring the annoying, childish, cocky captain of the hockey team in exchange for a pretend date.
…and it's going to be oh so good.
All Garrett Graham has ever wanted is to play professional hockey after graduation, but his plummeting GPA is threatening everything he's worked so hard for. If helping a sarcastic brunette make another guy jealous will help him secure his position on the team, he's all for it. But when one unexpected kiss leads to the wildest sex of both their lives, it doesn't take long for Garrett to realize that pretend isn't going to cut it. Now he just has to convince Hannah that the man she wants looks a lot like him. (
He was someone who belonged in my wildest fantasies instead of a rest stop in the
middle of Nebraska.
A sexy, cocky, Australian named Chance was the last person I expected to run into on my cross-country drive.
When my car broke down, we made a deal. Next thing I knew, we were traveling together, spending sexually-tense nights in hotels and taking unplanned detours.
My ordinary road trip turned into the adventure of a lifetime. It was all fun and games until things got intense.
I wanted him, but Chance wouldn't make a move. I thought he wanted me too, but something was holding him back.
I wasn't supposed to fall for the cocky bastard, especially when I knew we'd be going our separate ways.
All good things must come to an end, right?
Except our ending was one I didn't see coming.
When Bree Prescott arrives in the sleepy, lakeside town of Pelion, Maine, she hopes against hope that this is the place where she will finally find the peace she so desperately seeks. On her first day there, her life collides with Archer Hale, an isolated man who holds a secret agony of his own. A man no one else sees.
Archer's Voice is the story of a woman chained to the memory of one horrifying night and the man whose love is the key to her freedom. It is the story of a silent man who lives with an excruciating wound and the woman who helps him find his voice. It is the story of suffering, fate, and the transformative power of love.
He wanted nothing at all…
Until he found she had everything to give…
Sunder lead singer and guitarist Sebastian Stone has everything—fans, fame, and fortune. He also has a heart full of bitterness and a reputation for a short-fused temper. But an outward reputation rarely reveals the true man inside. Facing assault charges after trying to protect his younger brother, Sebastian is sent to Savannah, Georgia to lie low until the dust settles in L.A.
Shea Bentley is beautiful, kind, and hiding from the very lifestyle Sebastian has always embraced.
When the mysterious, tattooed stranger begins hanging out at the bar where she works, Shea is quick to recognize he is nothing but trouble, but she's helpless to the way her body lights up every time his intense gray eyes tangle with hers.
They both soon find themselves drowning in a sea of desire and passion that won't let them up for air.
Sebastian knows firsthand secrets never die, and he's not the only one who's hiding them.
Loving someone always comes with a price. But will it be Shea's past that costs them everything
It's crazy how fast the buzz comes back after you've been sober for so long.
Whiskey stood there, on my doorstep, just like he had one year before. Except this time, there was no rain, no anger, no wedding invitation — it was just us.
It was just him — the old friend, the easy smile, the twisted solace wrapped in a glittering bottle.
It was just me — the alcoholic, pretending like I didn't want to taste him, realizing too quickly that months of being clean didn't make me crave him any less.
But we can't start here.
No, to tell this story right, we need to go back.
Back to the beginning.
Back to the very first drop.
This is my love letter to Whiskey. I only hope he reads it
The calm before the storm…
I was living a quiet, somewhat boring life. Safe and comfortable. Until a winter storm came. The wind rustled in warning, telling me to get out of its path.
But I didn't.
I never stood a chance.
A series of weather and road mishaps leaves me trapped in the middle of a blizzard with a complete stranger. In the back of a pickup truck.
For forty-eight freakin' hours.
A stranger with long hair, tattoos, and rippling with muscle.
A stranger with an insanely sexy voice and a smile that turned my insides to jelly.
A stranger who held me in his arms, calmed me, and then set a fire in me that I couldn't put out.
Storm lives up to his name. Beautiful. Dangerously inviting. Tumultuous. Dark. A clash of hot and cold.
He's used to getting everything he wants.
And now he wants me.
Some people chase storms for the beautiful thrill.
What happens when the storm chases you